Windows 10 Weather Enterprise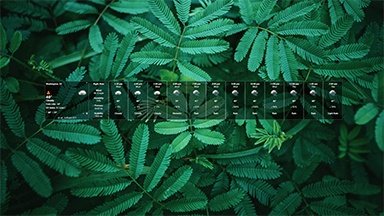 Windows 10 Weather Enterprise is probably one of the most advanced Rainmeter weather skin available for download. It Can display the weather forecast both daily and hourly. The daily forecast can be extended to include up to 7 days and the daily feed provides up to 13 hours of weather feed. It also comes in two different styles, 2 different weather icons and has a settings skin for easy configuration.
Windows 10 weather enterprise pulls its weather feed directly from the weather channel thus making it very accurate. It was developed by xxenium from Deviantart, download it now using the download button below.
Download Weather Enterprise